BENEFITS OF A LOCAL CONTRACTOR
Big-Name Retailers vs. Local Roofing Contractors
When compared to big-box supply stores, local contractors and companies provide a better deal, a more professional relationship, and a higher-quality job. Here's why you should think twice before going big-box.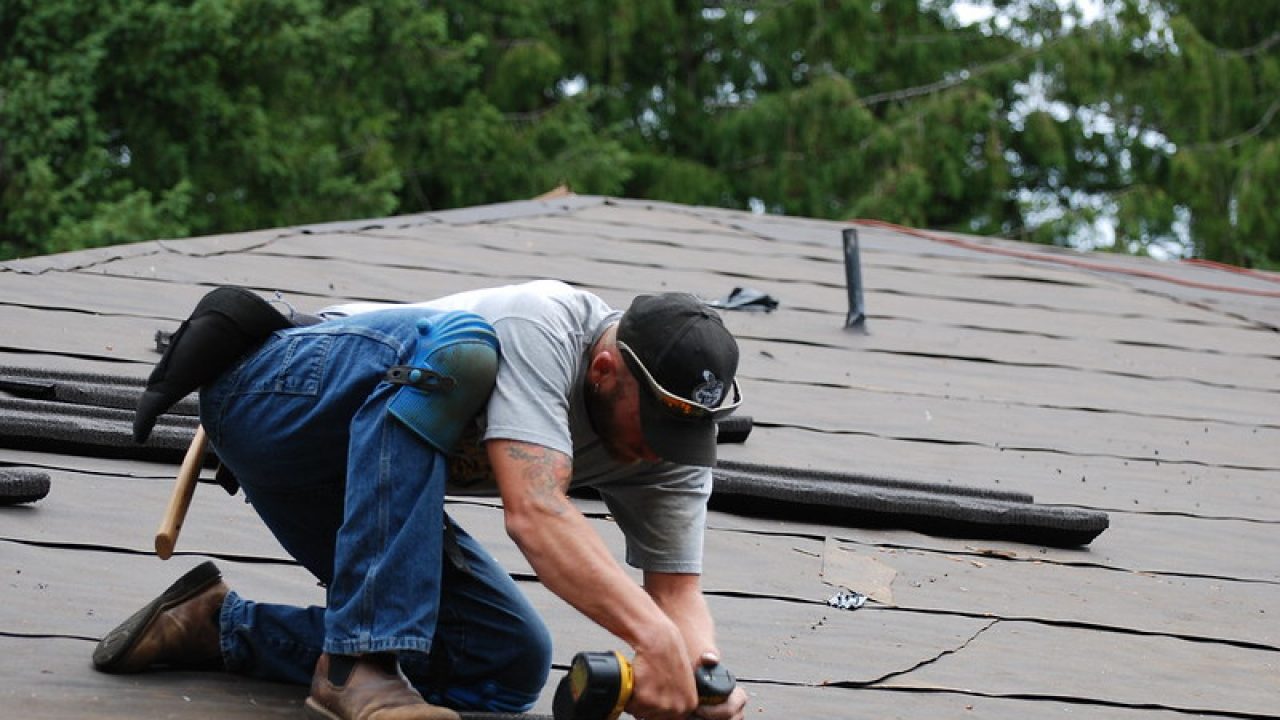 Hiring a local contractor allows you to find the best roofing expert possible.
Local contractors compete to win your service through a combination of recommendations, reviews, local prices and local knowledge. Major retailers can drown negative reviews of their contract services behind generally positive reviews of their retail operations (two very different businesses), but local contractors have only their name and their portfolio of past jobs. By the laws of supply-and-demand, if a local contractor has a successful and growing business in your community, it's worth getting a quote and checking out their testimonials.
Beyond the quality of a local contractor's craft is their expertise in the local area and the special needs of the community. For example, when a tornado struck the Dayton region in March 2019, hundreds of Daytonians were devastated by storm damage, including the Colonial Village, a large two-story brick apartment complex. Less than 36 hours after the storm, Enterprise Roofing reroofed and made water-tight the entire complex, which was only possible due to its dedicated team and demonstrated expertise.
Hiring a local contractor puts you in control.
When you go with a big name retailer for your roofing job, they hold the cards, set the prices and determine the contract. Because they have many roofing employees, you have no control over who actually ends up on your roof. In fact, the folks on the job can change from day to day, as can their consistency in expertise and experience. If something on the project goes awry, you have to go through a middleman, often calling an 800 number, to get it fixed. It's not uncommon to spend hours on the phone with customer service representatives if a project doesn't go as planned.
On the flip-side, hiring a local contractor gives you complete control over your roofing job from start to finish. From the moment you shake hands and make a deal with your local roofing contractor to the final touches on your roof, you "manage" the project and have only one point-of-contact throughout the business relationship. After finding a local roofing contractor, he or she is accountable for work that meets your standards based on a mutually-agreed-upon contract.
Hiring a local contractor makes for honest work.
Your relationship with your contractor is just like a relationship with your barber or your babysitter. It should be based on mutual respect, trust, honesty and quality work. You should be able to call them whenever you need them.
It may take some extra time to find the right roofer, but it's worth it for an honest job that meets your expectations, and local contractors are your best bet.
Typically, local contractors don't have national brands or fancy TV ads. They are beholden only to the authentic reviews and recommendations of a community. It doesn't get more honest than that.
Own a business? Creating a relationship with a local roofing contractor is like having a reputable partner as a member of your team. They can work closely with you as an expert and consultant on commercial renovations in the local area, while tailoring their services to meet the unique needs of your business – a level of personalization and honest work you just won't find at a big box store
Hiring a local contractor gets you a competitive price.
Big-name supply stores can set the price of their roofing services far above market value without fear of losing customers. To make matters worse, even if their prices are lower than local contractors, you're actually still getting a worse deal. Why? Retailers pay their contractors only a portion of the commission, meaning the contractors are working at a rate so low, only new or inexperienced contractors are willing to take the job.
For the highest quality, and most affordable roofing job from experienced experts you can trust, research the local contractors in your area.